Company Introduction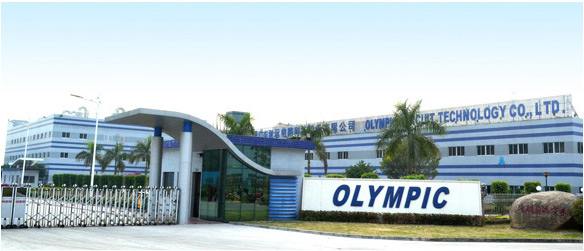 Olympic was founded in 1985, after 38 years, it has now been developed into a major PCB manufacturer with an annual production capacity of more than 5 million square meters and annual sales revenue of more than RMB 4 billion. A new facility with annual production of 3 million square meters is under construction. The overall production capacity will increase to 7 million square meters after the completion of the new facility. The company produces double side, multi-layer, HDI, flex, rigid-flex, metal base PCBs which are widely used in different product segments, including automotive, wind power generation, photovoltaic, energy storage,industrial, consumer, computer/peripheral products, communications and medical equipment.
Olympic has obtained ISO9001, ISO14001, ISO13485, ISO45001, TS16949, UL, DE and CQC certifications. Olympic has 6000 skillful employees which enable the company to form an excellent engineering and technical supporting team that Olympic has the determination and ability to provide customers with the highest quality products and services.
Olympic has been developed and become one of the most advanced enterprises in the PCB industry, with strong competitiveness in both international and domestic markets. According to the ranking of the world's top 100 PCB manufacturers in 2022released by Prismark, a well-known market research organization, the company ranked 36th in the world; the global automotive PCB supplier rankings released by the international organization NT Information in 2021, the company ranked 15th; the "22th (2022) Ranking List of China's Electronic Circuit Industry" published by the China Printed Circuit Association (CPCA), the company ranked 18th.